Two weeks ago I had a dumpster on my driveway, and I had another one this week. It was great to be downsizing and clearing out my garage. In the process, I found my old archives from my Yahoo! days. Here are some great memories:
My first biz card with our very first office address at Pioneer Way in Mountain View, very close to Castro St. Man I miss that place. So close to great food!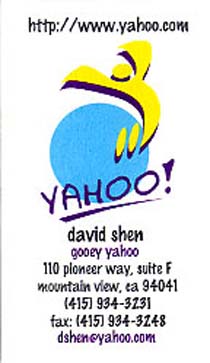 A copy of the IPO prospectus, along with Excite, Infoseek, and Opentext!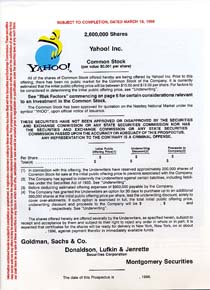 Since Montgomery Securities underwrote the IPO, is it any surprise that their analyst report says "BUY!"?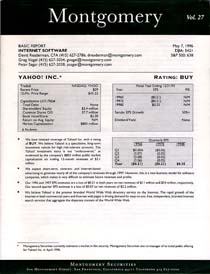 One of the first IAudit reports from Nielsen showing Yahoo!'s stats.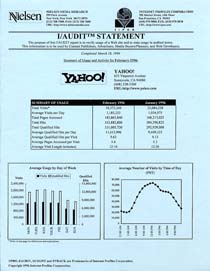 Two attempts at being part of software:
To think you could actually buy a browser AND have Yahoo! bookmarked in it, or even the My Yahoo! Ticker….
The first employee handbook, a parody in TV Guide, complete with an Absolut vodka ad on the back.
Last, my old UED team circa 2000. Wow, look how we've all changed!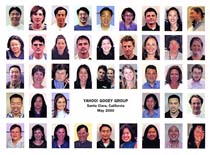 In the NY Times last week, some guy is selling all this Atari stuff he found in some old file cabinets he bought from a company sale for bucko bucks. Think I could get the same from my old Yahoo! crap or should I just dumpster it?