It's been a big week for bit.ly in the news. Lots of buzz about Google and Facebook coming out with their own URL shorteners, but but they're not down by a long shot. Bit.ly Pro is really great and of course, I setup my own URL shortener, http://www.ds.ly, just for kicks (by the way, buying a domain from Libya was an interesting experience). Also launched this week was bitly.tv, a bitly labs project that provides a view into the most popular shared videos on the Net.
Here they are in their offices, which are next to betaworks: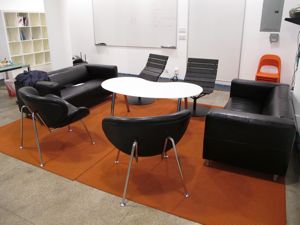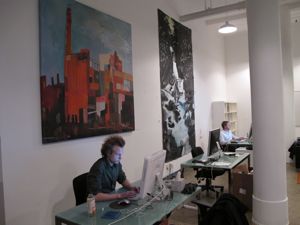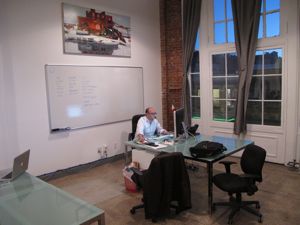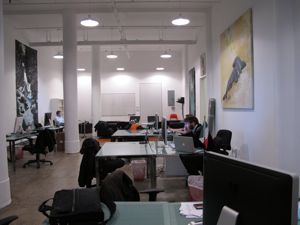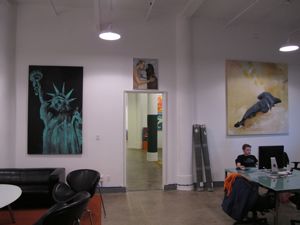 If you notice on the walls, there are some pretty cool paintings by local artists that we got from a gallery. For some reason, I'm a fan of this one: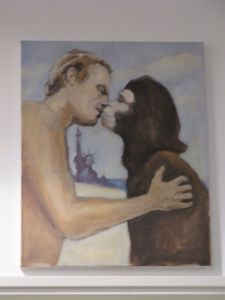 Such a touching moment for Charlton Heston to kiss that ape from Planet of the Apes – touching enough for someone to actually capture it on canvas! After all, aren't we humans really just a bunch of hairless romantic apes?