Working with my friends at Public Square at Coupa Cafe: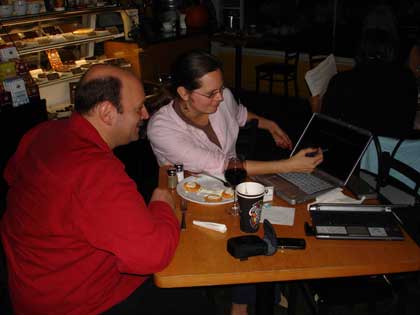 I am helping Public Square with their business model and strategy – Coupa Cafe seems the perfect place for that – but we have to look over our shoulders to make sure nobody is peeking!
I am working with a number of companies at the pre-company stages in planning the business. I have found that it is very exciting to be at the very early stages of company and business formation where you can affect the strategy of the company at the very beginning.